The Citróleo Group, still relatively young in the supply of raw materials from the Amazon, but with a strong position in the supply of natural and sustainable raw materials, observes every year a great growth in the demand for its products from the Brazilian Biodiversity. Then, as part of the Group and sister of Citróleo, it inaugurated and presented at the In-Cosmetics Latam event in September 2019 a new production unit, CITROBIO.
This new achievement reinforces the growth of the Citróleo Group, both in Brazil and abroad….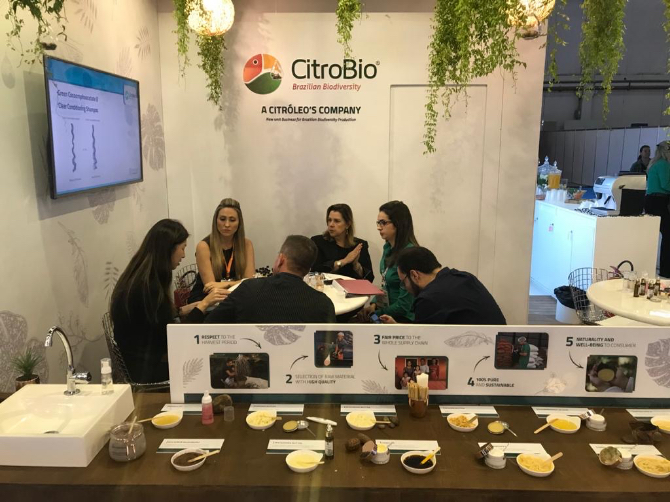 Since the beginning of 2021, CITROBIO has started to market the products of the CitroForest, CitroTech and CitroPet lines of the Citróleo brand, maintaining the same commitment and quality that the products of the Citróleo Group present.
The new unit is located in the state of Pará, strategically close to agro-extractive communities, the group's partners for extracting the wonders of Brazilian Biodiversity.
The new and technological industrial park functionalizes all stages of production, in order to improve the complete service to customers through the management of raw materials in the field with its partners.
The entire administration, quality control and commercial part is operated at CitroBio – São Paulo unit.
Citróleo is the world leader in the production and sale of 100% natural and traceable alpha bisabolol and is a reference in this matter. It is proudly recognized as a company that works side by side with extractive families and communities. And now, this expertise and commitment has also been extended to the production of Amazonian oils and butters, by CitroBio. Only in the North and Northeast of Brazil, CitroBio works together with around 2000 families and aims to double this number in a few years. This social performance of the Citróleo Group has already yielded awards and changed the lives of these people, who now have extra income, decent working conditions and are contemplating reforestation of the place where they live.